The Concerted Care Group Treatment – Whole Person, Whole Life
Concerted Care Group offers the most effective, most successful approach to overcoming drug addiction available, including addiction to prescription painkillers.
CCG is successful because we treat more than just the symptom of opiate and prescription drug addiction – heroin, morphine, codeine, oxycodone – we also treat the behaviors that accompany, enable, and cause addiction. Our outpatient addiction treatment integrates medical, psychological, vocational, economic, and social expertise to literally "wrap around" the patient and the patient's lifestyle. And we do not disrupt the process by sending the patient from one facility to another; we do it all under one roof.

Our treatment is Whole Person-Whole Life
What is most effective in drug addiction treatment is not just temporarily interrupting chemical dependency, but permanently altering the total life and lifestyle that leads to the use and addiction to drugs including heroin, morphine, oxycodone, and other opiates. That means treating medical conditions – family history, illnesses, and chronic pain as well as instituting preventative healthcare. It means taking on economics – income, debt, employment, and skill development. It means dealing with living situation – home, shelter, stability, and safety. It means strengthening and fostering social supports – friends, role models, communities. It means treating the mental state – reducing depression, anxiety, isolation, alienation, lowered expectations. It means all of the factors that combine to determine a life. That is what we treat: The whole person and the whole life. That is what conventional addiction approaches have not done.
As a result, our outcomes are better. Patients experience immediate improvement and sustain their recovery – up to 10 years after treatment. Recidivism in drug abuse is typically 90%. We're changing that.
CCG treats the whole person to change the whole life.

Elements of CCG Whole Person Whole Life Treatment
We offer addiction treatment, behavioral health, primary care and other wrap-around services under one roof. Typically, in opiate addiction treatment, patients have a psychiatrist in one place, a primary care doctor across town, and addiction treatment somewhere else – and they don't all communicate effectively.
In a stigmatized society, our patients feel respected. CCG's staff is compassionate and acts as a support system. We provide a large, comfortable waiting area, private treatment rooms, space for group sessions, children's area, modern, up-to-date facility with warm coffee and long dosing hours, and the latest top-of-the-line medical equipment.
We are an outpatient addiction treatment center. Our patients do not stay overnight, but receive treatments, participate in therapy and activities during operating hours, and then return home.
Patients and loved ones participate in their own recovery. We embrace the love and support of a patient's family and friends and invite them to be part of the treatment process. We offer a separate, supervised area for children while their caretaker is receiving treatment.

No wait to get into treatment. Call us or come by, and we'll get you in today.
We treat the whole person. CCG provides guidance and support for job training, housing, vocational assistance, volunteering opportunities, and classes and programs to refocus priorities while recovering. We integrate expertise in medical, psychological, vocational, social, and economic treatment at one location.
We accept Medicaid and some private health insurance plans.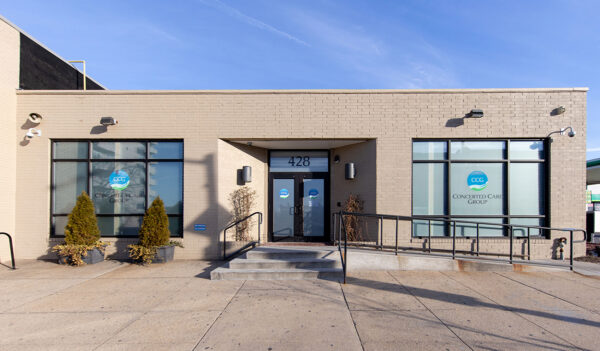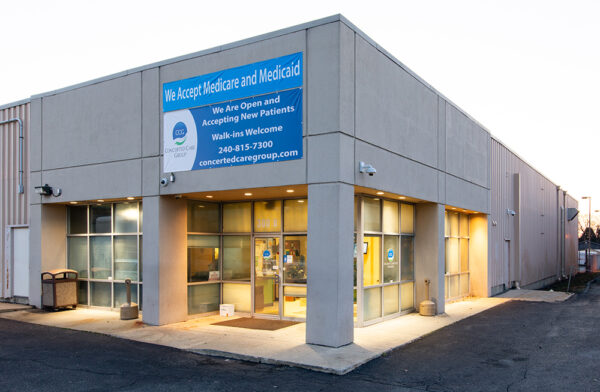 Our Services
Individual, Group & Family Therapy provided by a Psychiatrist, Psychiatric Nurse Practitioners, and Licensed Therapists
---
Medication Assisted Treatment (MAT)
---
Medical Services — Diagnosis & Treatment Planning
---
Intensive Outpatient (IOP) Therapy
---
Mental Health Whole Person Wellness

---
Outpatient Program (OP)

---
Partial Hospitalization Program (PHP)
---
Population Health Management
---
Psychiatric Rehabilitation Program – PRP
---
---
CONTACT US TODAY
to schedule an appointment for you or a loved one.
No wait to get into treatment. Easy referrals. Same-day intakes.
Give us a call at 833.CCG.LIVE or email us for more information.
Make an Appointment